BREAKTHROUGH |
SERVICES
INSPIRE . CHALLENGE . PARTNER
Our services
Breakthrough Advisory guides you through your planning transformation.
Get better by leveraging best in-class expertise and latest innovative insights. Go faster with honest and unbiased advice based on extensive transformation experience.
We work closely together with you and your teams to transfer knowledge and to make the organization smarter. We do that by providing Inspiration to create energy and engagement at the start of the project, by Challenging approaches and behaviors throughout the transformation, and by Partnering in projects applying best in class knowledge.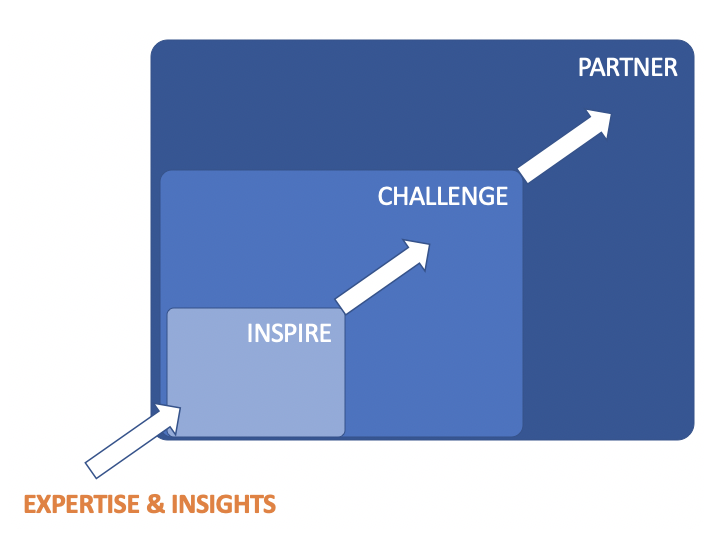 Inspire
Make a flying start by creating energy, engagement and a creating a sense of urgency
Challenge
Get equipped with external insights throughout the transformation process
Partner
Accelerate your program, Breakthrough Advisory as part of your team applying the knowledge to your situation